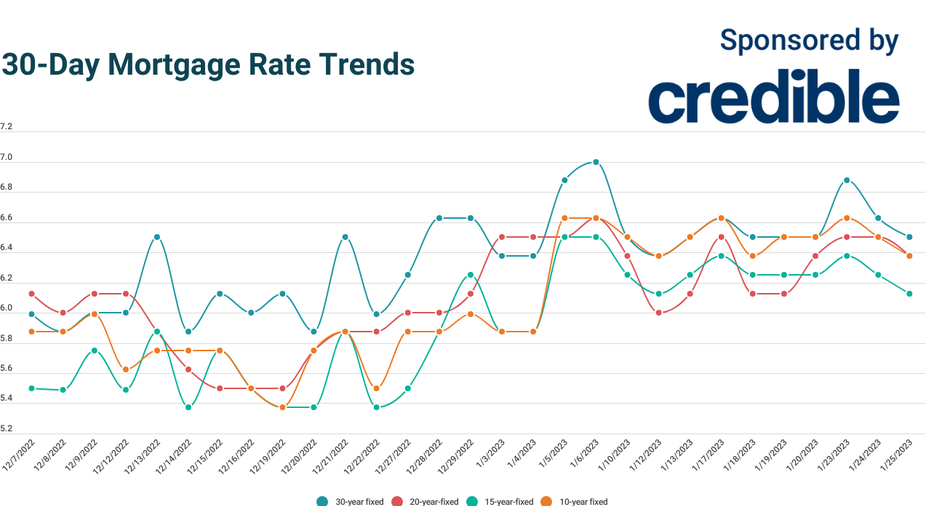 Based on data compiled by Credible, mortgage rates for home purchases have fallen across all terms since yesterday. 
Rates last updated on Jan. 25, 2023. These rates are based on the assumptions shown here. Actual rates may vary. Credible, a personal finance marketplace, has 5,000+ Trustpilot reviews with an average star rating of 4.7 (out of a possible 5.0).
What this means: Mortgage rates edged down across all terms today, giving borrowers an opportunity to save on interest. At 6.375%, buyers looking for a combination of a lower interest rate and manageable monthly mortgage payments may want to consider 20-year rates. But buyers who can manage a larger payment will find optimum interest savings with 15-year rates, which are the lowest available at 6.125%.
To find great mortgage rates, start by using Credible's secured website, which can show you current mortgage rates from multiple lenders without affecting your credit score. You can also use Credible's mortgage calculator to estimate your monthly mortgage payments.
Based on data compiled by Credible, mortgage refinance rates have…