Arthur J. Gallagher and Co has agreed to acquire certain Willis Towers Watson's reinsurance, speciality and retail brokerage operations.
In the UK, this will include speciality operations such as cyber, space and aerospace products.
The transaction is designed to aid the Aon and Willis Towers Watson (WTW) merger, which was initiated in March 2020 and remains incomplete due to regulatory investigations.
The deal is expected to close during the second half of 2021, if the required regulatory approvals are met.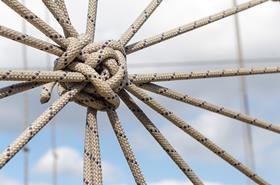 J Patrick Gallagher Jr, chairman, president and chief executive at Gallagher, said: "This acquisition will accelerate our long-term strategy by significantly expanding our global value proposition in reinsurance, broadening our retail brokerage footprint and strengthening key niches and specialty brokerage offerings.
"The powerful combination of expertise, geographic reach and scale that this acquisition presents will greatly enhance our offerings to clients and prospects, while also providing significant value for our colleagues, carrier partners and shareholders.
"Most importantly, I look forward to welcoming more than 6,000 new colleagues to our growing Gallagher family of professionals."
Inorganic growth 
Under the agreement, the insurance firm will acquire WTW's combined operations for a gross consideration of $3.57bn, which is expected to be financed using an amalgamation of long-term debt, short-term borrowings, free cash and common…