Lost school time due to the pandemic has left many parents seeking ways in which to boost their child's learning. As part of our Parent Hub: Supporting Your Child's Learning series, we bring you top tips from the experts – and they don't all agree, highlighting there are as many different opinions in education, as there are in parenting.
Learning is 'not about fun' says an American education expert, who has spent years investigating why East Asian students repeatedly come out top in international tests.
Dr Cornelius Grove, an interculturalist and educator, says how seriously East Asian parents take their children's education is what gives them the edge over Westerners.
He insists it would be impossible for Western culture to replicate.
But one thing parents here can do, is take inspiration from East Asian family values and show their children how seriously they take their education, he says.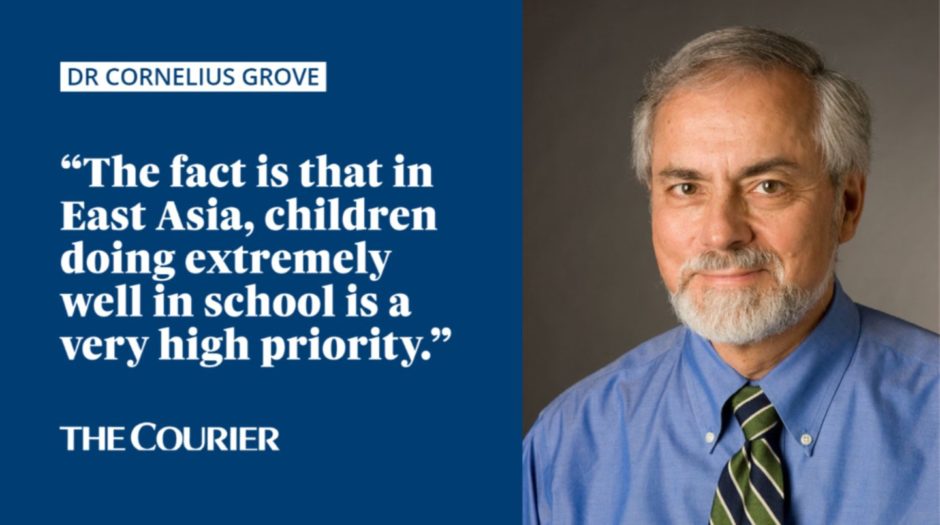 Dr Grove said: "It's not about fun to East Asians – it's about an important life task.
"Does that sound a little bit grim? Well to us fun-loving people it does but to them it's very important."
He added: "The fact is that in East Asia, children doing extremely well in school is a very high priority.
"In fact for families, and obviously for teachers, it's one of the most important things, if not the most important – they take this very seriously."
Dr Grove, who received a Doctorate from Columbia University, USA, after studying how children…