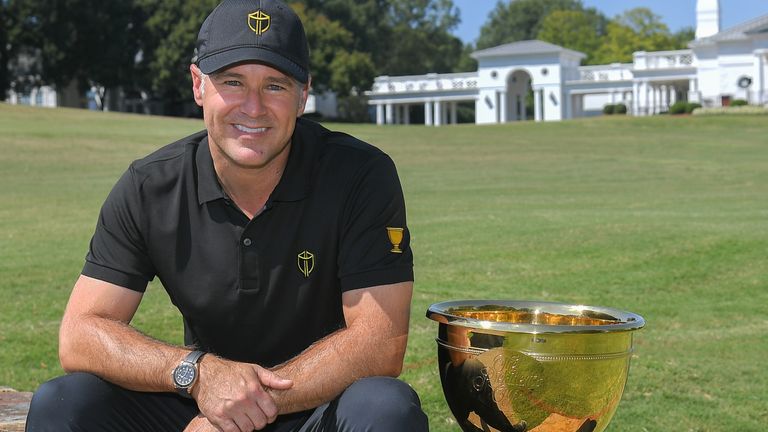 To measure the scope of the Presidents Cup, a suggestion is to travel back in time – 28 years, to be exact – when this international team golf tournament was introduced.
It was the brainchild of Tim Finchem, back when he was a deputy for PGA Tour Commissioner Deane Beman. But when Beman handed the reins over to Finchem early in the summer of 1994, going full throttle on the debut of the Presidents Cup consumed him.
The naysayers were lined up, but Finchem was steadfast in his belief that great players from beyond the borders of America and Europe deserved to compete on a global stage in an international team match. Should you point to the lopsided results – the Americans are 11-1-1 and have won eight in a row – you would be terrible point-misser.
The Presidents Cup was about bringing the game a little closer together because global golf, Finchem insisted, was here to stay. He knew it would be a somewhat awkward fit at first, but he begged for patience and offered a vision that a lot of folks struggled with.