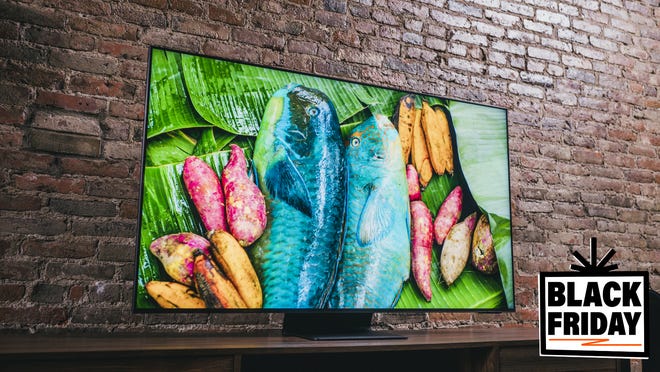 — Recommendations are independently chosen by Reviewed's editors. Purchases you make through our links may earn us a commission.
Update (3:51pm EST): We're still actively hunting down and reporting the best deals on TVs you can find online, and we'll be keeping the torch lit through Cyber Monday. While we expect even more great deals to surface come Black Friday proper, there are already a bunch of solid deals on TVs, from budget models to premium sets. –Lee Neikirk, Home Theater Editor, Reviewed
It's almost Black Friday, the biggest shopping day of the year. But over the years, Black Friday has turned into a month-long event, with some of the biggest retailers offering sales early. Major retailers like Amazon, Best Buy, Target, Walmart, and Samsung have plenty of models on sale already.
Tackle your holiday shopping with deals and expert advice delivered straight to your phone. Sign up for text message alerts from the deal-hunting team at Reviewed.
We've already been able to snag excellent deals on budget-friendly TVs from major makers like TCL, Vizio, Hisense, Samsung, and LG as well as top-of-the-line OLED and QLED TVs from LG, Vizio, Samsung and Sony.
►Black Friday: Walmart, Target, Best Buy, Home Depot are closed on Thanksgiving but CVS, Walgreens are open. See the list.
For more ideas you can check out our extremely comprehensive gift guides, which have hundreds of recommendations for products to give to someone you care about (even if it's yourself).