At first glance, Deliveroo's stock market debut should have been a runaway success.
The food delivery startup was a darling of the
UK
tech scene, and growing fast thanks to surging demand during the pandemic.
Amazon
recently bought 16 per cent of the company in a major vote of confidence.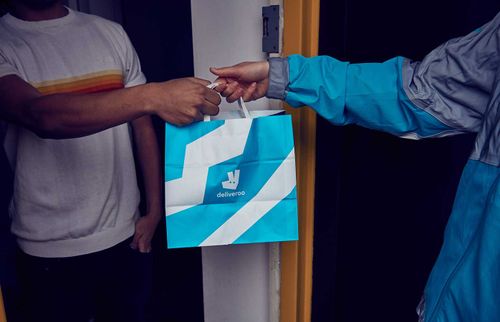 But London's biggest IPO since 2011 was an unmitigated disaster.
The stock plunged when trading started on Wednesday, and the shares eventually closed 26 per cent below their listing price, wiping almost £2 billion ($3.6 billion) off Deliveroo's initial market capitalisation.
The stock lost another 1.9 per cent on Thursday.
The opening day performance marks the worst London debut for a major IPO in at least two decades, according to data provider Dealogic.
One of the company's bankers told the Financial Times that it was "the worst IPO in London's history".
Why did investors shun Deliveroo when they couldn't get enough of rivals including DoorDash, which soared 85 per cent in its Wall Street debut last year?
A host of factors were behind the flop, experts say, including pricing, timing, uncertain business prospects, concerns over how the company treats workers and increased regulatory risks facing gig economy companies.
"The initial price was just incorrect," Alasdair Haynes, the CEO of Aquis Exchange, an upstart rival to the London Stock Exchange and the CBOE, said.
"The people with egg on the face here are the advisers," he added.