NEWYou can now listen to Fox News articles!
The Supreme Court overturned the landmark abortion ruling Roe v. Wade Friday and Democrats were quick to call on voters to protect pro-choice House representatives, but a new poll shows abortion is still less crucial to voters than the economy.
A USA Today/Suffolk University poll released Friday showed just under 15% of likely voters viewed abortion as the most important election issue headed into the November midterms. A majority of respondents, 62%, said abortion is an important issue but not the most important one.
Just 23% of voters viewed abortion as a more important election issue than the state of the economy, which 66% said was most important to their vote, according to the poll.
SUPREME COURT OVERTURNS ROE V. WADE IN LANDMARK OPINION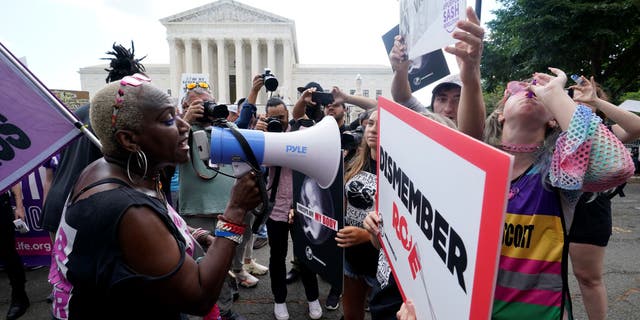 The Supreme Court's decision overturning Roe may not change voters' minds about voting in November, the poll suggests. Three out of four respondents to the poll said a SCOTUS decision overturning Roe would have no effect on their decision to vote in the November midterms, though 19% said it would make them more likely to head to the polls.
The poll showed a…