Enes Kanter on Monday became a U.S. citizen and officially changed his name to Enes Kanter Freedom.
Freedom posted a video of himself taking his naturalization Oath of Allegiance to the United States. After he took his oath, he waved a small American flag to celebrate becoming an American citizen.
CLICK HERE FOR MORE SPORTS COVERAGE ON FOXNEWS.COM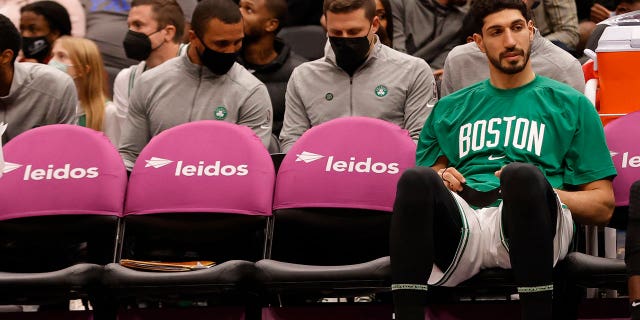 "I am proud to be an American," he wrote in a tweet. "Greatest nation in the world.
"The Land of the free, and home of the brave."
The name change comes as Freedom has spoken out on geopolitical issues concerning China's human rights abuses, as well as Tibet, Hong Kong and Taiwan's fight for freedom. Freedom was born in Turkey but was later exiled over his support for Fethullah Gulen, a Turkish religious cleric living in exile in the Pocono Mountains of Pennsylvania.
Kanter has been outspoken about China, railing against the government over the treatment of Uyghur Muslims and has called for the freedom of Tibet, Hong Kong and Taiwan. Kanter has won sneakers promoting his own geopolitical initiatives.
CELTICS BEAT SHORT-HANDED RAPTORS FOR 4TH WIN IN 6 GAMES