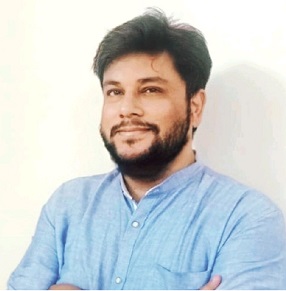 Mumbai-based start-up Spice Story makes ethnic Indian chutneys in a sauce form and packages the products in easy-to-use recyclable bottles. The company has shown consistent growth each year since inception. It sells its products through a mix of offline and online channels with e-commerce platforms.
Soumyadeep Mukherjee, founder & CEO, Spice Story, shares his views about the food and beverage industry, product portfolio, growth, food delivery platforms and much more, in an email interview with Kimberley Fernandes. Excerpts:
Tell us about your company's product portfolio. What type of research goes into the development of these products?
Spice Story is a chutney brand. We curate chutneys from different regions of the country and offer them in a modern day format. When I say modern day, traditional chutneys need to be spoon scooped, but ours are bottled in easy squeezy bottles. So they are hassle free and convenient to store. With 12 different flavours, we offer the widest range of chutneys to try from. I would say there is something for everyone.
The research process is fairly simple on the product choice side. We are constantly on the lookout for unique taste experiences. We are also listening to consumers to get feedback on what they would like and prefer. Once we find a product we want to develop, the R&D team led by Vibhor starts working on creating a version of it. Post-finalising the taste profile, they do a commercial run & send the product to a set of existing…