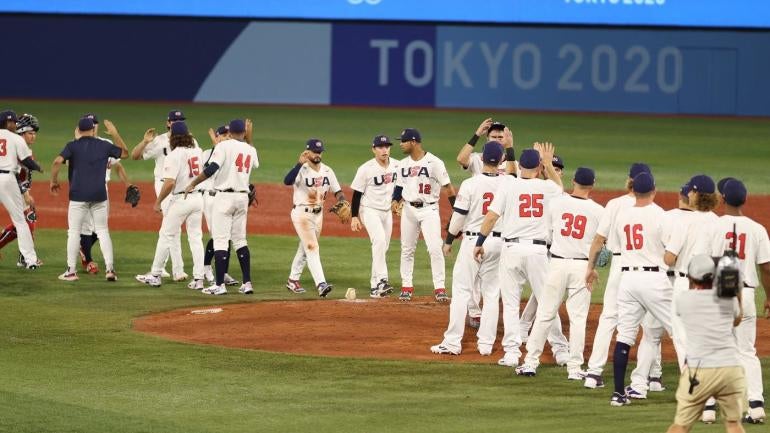 Getty Images
Baseball is back at the Olympics after a 13-year hiatus, and the tournament in Tokyo is ongoing.  Here is everything you need to know about this year's Olympic baseball tournament, and here's what you need to know about Team USA in particular. Now here's a recap of Saturday's results from Tokyo.
Japan 7, Mexico 4
Japan's DH and leadoff hitter Tetsuto Yamada, former MVP of the NPB's Central League, picked up two hits, including a three-run home run in the fourth inning, and drove in four to pace the hosts and gold medal favorites. Catcher Takuya Kai also tallied three hits for Japan. Masato Morishita started for Japan and allowed two runs in five innings while striking out three and walking none. On the other side, former MLBer Adrian Gonzalez went hitless in four trips to the plate for Mexico. 
The win means that Japan moves to 2-0 in the Olympics and will advance to the quarterfinal knockout stage as the winner of Group A. They'll face the U.S. on Monday. As for Mexico, they're now 0-2 and at the bottom of the Group A standings. They'll face Israel on Sunday. 
United States 4, South Korea 2
Team USA starting pitcher Nick Martinez…