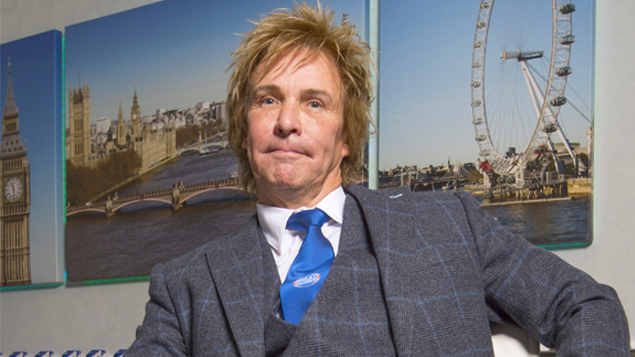 Charlie Mullins, Pimlico Plumbers chief executive Geoff Pugh/Shutterstock
Pimlico Plumbers said it would be prepared to spend upwards of £1m on Covid jabs for its workforce if the vaccine were to become available privately. It expects to enforce a 'no jab, no job' policy for new starters.
In an interview with business newspaper City AM, chief executive Charlie Mullins said he would be happy to pay for all of the company's staff to have a Covid-19 vaccination if they were to become available privately.
An employment lawyer, meanwhile, has warned that firms could become embroiled in legal difficulties if they were to dismiss staff for refusing to take a vaccine.
Mullins said that those who refused to have the vaccination would not be employed by the company, stating, "no vaccine, no job".
A blog post by Pimlico Plumbers asserted, however, that existing staff would not be forced to take the vaccine.
Mullins told City AM: "When we go off to Africa and Caribbean countries, we have to have a jab for malaria – we don't think about it, we just do it. So why would we accept something within our country that's going to kill us when we can have a vaccine to stop it?"
"We won't be employing people in the future unless they've got a vaccine … If they want to sit at home and not lead a normal life then, don't have a vaccine."
He said the London-based plumbing company's lawyers were working on writing the requirement into employee contracts for…