Israel shared three cell phone numbers used by Qasem Soleimani with U.S. intelligence in the hours before American drones unleashed Hellfire missiles on the Iranian general last year, Yahoo News reported Saturday. 
The revelation sheds new light on the role that Israel played in the killing of Soleimani, who the State Department says was responsible for hundreds of U.S. troop deaths as the head of the Revolutionary Guard's elite Quds Force. 
The drone strike occurred shortly after midnight on Jan. 2, 2020, as Soleimani and his entourage were leaving Baghdad's international airport.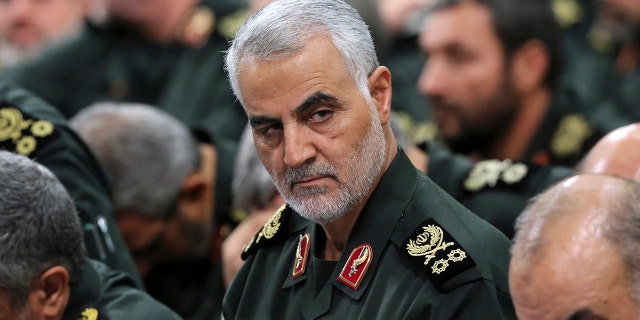 IRAN NUCLEAR DEAL: HIGH-LEVEL TALKS RESUME ON US RETURNING
As three Delta Force sniper teams monitored Soleimani on the ground and three American drones kept a bird's eye view of him, Israel shared intelligence with the U.S. military. 
"In the six hours before Soleimani boarded his flight from Damascus, the Iranian general switched cellphones three times, according to a U.S. military official," the Yahoo report said.
"In Tel Aviv, U.S. Joint Special Operations Command liaisons worked with their Israeli counterparts to help track Soleimani's cellphone patterns. The…