As an Army major, Shawn Morelli identified as a soldier. Her athleticism—she joined the swim team at age 4 before hitting the soccer field at 6—helped her excel as an officer. And, as always, she aimed high: She wanted to be a general.
But in 2007, fate stole the person she believed herself to be when an injury in Afghanistan left her with neck and nerve damage, as well as blindness in her left eye. Because of her injuries, the Army medically retired her in 2012.
"That was the only thing I ever wanted to do," she says. "I didn't have a plan B, and then to be told I was going to be medically retired?" She struggled to find value in her life.
More From Women's Health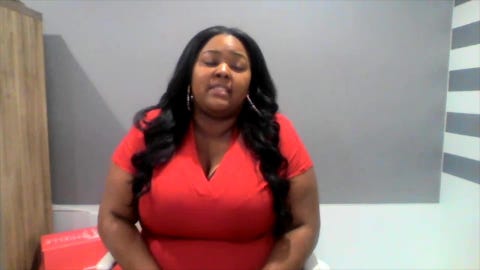 The mental and physical strength that had always sustained her, as well as the identity she'd created through her military service, began to slip away as she dealt with the pain from her nerve injuries, near constant migraines, and weight gain from her medications. She began to drink heavily. She tried to kill herself.
"It was a really horrible time for me, trying to figure out what I was going to do, what I was going to be without the Army," she says.
As she struggled, her husband, Carl Dick, remained in the Army. He would deploy three more times after she was injured, adding stress about his safety, but also reminding her of the company she had commanded, the three deployments to Iraq and Afghanistan she had made, and the goals she had…