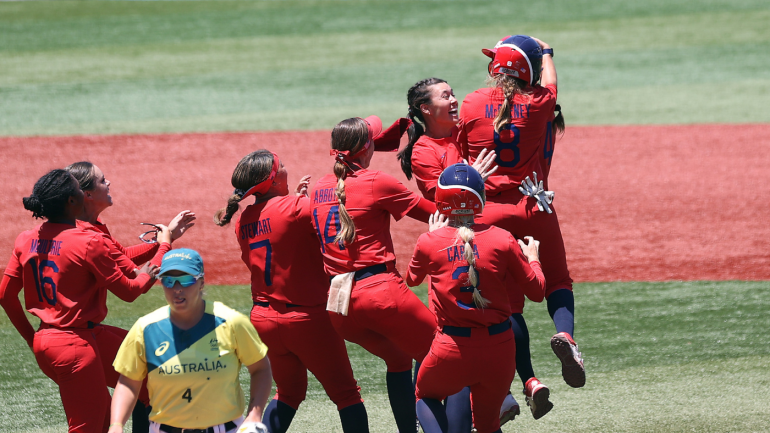 Getty Images
Team USA Softball will go for the gold medal at the 2020 Tokyo Olympics. The United States, thanks to a walk-off win against Australia on Saturday night, secured a spot in Tuesday's gold medal game. Team USA will face the host country, Japan, which captured gold the last time softball was an Olympic sport in 2008.
Japan and Team USA — both 4-0 in group play — will first square off in a group stage game on Sunday night that will determine seeding for the gold medal game.
USA Softball's most recent win was their most thrilling, beating Australia in extra innings in walk-off fashion on Saturday night. The Aussies scored in the top of the eighth inning to take the lead, but the Americans scored two runs on Amanda Chidester's walk-off single to secure the win.
The United States will next play No. 2 ranked Japan  in their fifth opening-round contest on Sunday at Yokohama Baseball Stadium.  Japan is the defending gold medalist after they upset the United States in the final in Beijing 13 years ago. Prior to the upset loss in 2008, the United States had been dominant on the international level, taking home the gold in 1996 (Atlanta), 2000 (Sydney) and 2004…