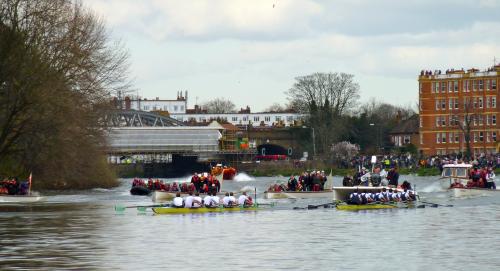 The Boat Race Company Limited, the organisers of the Boat Race 2021, announced yesterday (09/03) that Gemini, a cryptocurrency exchange and custodian, will be its principal partner for this year's race on the Great Ouse at Ely. As a result, the race, taking place on 4th April, will be officially entitled The Gemini Boat Race.
This news follows the recent announcement that the participants in the Blues boats will now be able to train in person and on the water, according to a ruling by British Rowing on elite athletes.
Gemini provides a simple and secure way to buy, sell, store, and earn on crypto. Founded in 2014, Gemini launched in the UK last year, having been granted an Electronic Money Institution licence by the Financial Conduct Authority. Its founders, identical twins Cameron and Tylor Winklevoss, both graduated from Harvard and attended the Saïd Business School in Oxford.
Having both represented the USA in rowing at the 2008 Olympic Games in Beijing, the twins also rowed for Oxford in the 2010 Boat Race. In Beijing, they ended up in sixth place in the coxless pairs, seven places above the British pair. In 2010, they lost to Cambridge by 1.33 lengths.
The partnership between Gemini and the Boat Race will contribute to the development of rowing by widening access to the sport through The Gemini Boat Race Bursary Scheme. The £75,000 bursary…