Exceptional teaching leads alumna to rewrite the history books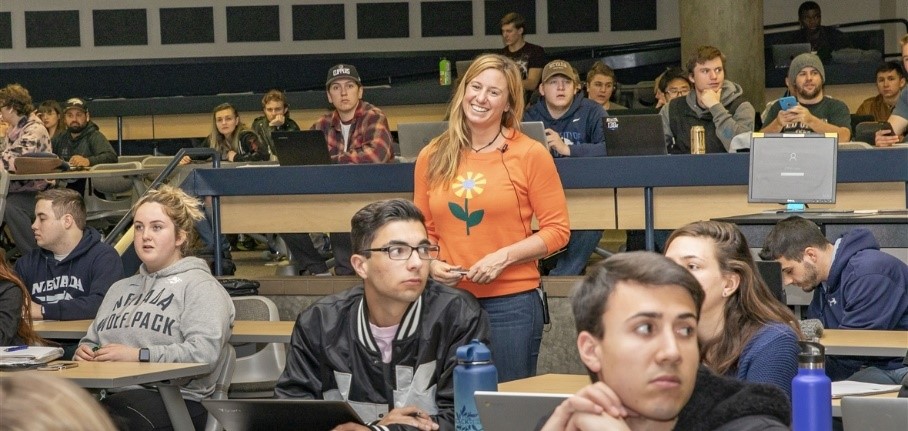 In 2019, Teaching Assistant Professor Ann-Marie Vollstedt won the F. Donald Tibbitts Distinguished Teacher Award, and last year, she followed up her success by earning the Paul & Judy Bible Teaching Excellence Award. At the time, she talked about the importance of inspiring her students and giving them opportunities to apply what they're learning: "It's my job to pump up my students' energy. We do a lot of hands-on learning. There are not many days when you just sit and take notes."
And if the teaching awards weren't evidence enough of the success of her method, then take it from one of her former students, Sierra Gonzales. Now working at Lockheed Martin as the Software Systems Engineer and Test Engineer for a NASA mission (Janus), Gonzales's first experience in engineering at the University was Vollstedt's ENGR 100 class.
"Our very first project was making a hovercraft," Gonzales said. "It was very appealing working on an interdisciplinary team. It was a good introduction to the program to get you hooked."
About Vollstedt, she added, "Dr. Vollstedt never said, 'You can't do something. You never had that vibe from her. Instead, she had an open demeanor and was happy to answer questions."
That early support helped put Gonzales on the road to making history.