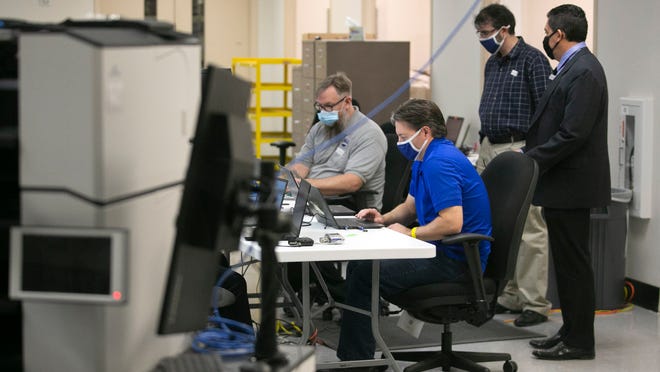 Calling its lawsuit challenging 2020 election procedures "groundless" and "disingenuous," a judge has ordered the Arizona Republican Party — and its lawyers — to pay the state thousands of dollars in legal fees.  
In his ruling, Maricopa County Superior Court Judge John Hannah contended the GOP's team acted in "bad faith" when it questioned the process for auditing voting machines and sought to delay certification of election results last November. 
Instead of living up to the "privileged position in the electoral process" afforded to it by state law, Hannah said, the party sought to undermine Arizonans' confidence in election results.
"The public has a right to expect the Arizona Republican Party to conduct itself respectfully," he wrote. "It has failed to do so in this case."
The party and its attorneys must pay the Arizona Secretary of State's Office $18,238, according to the order. That's just a fraction of nearly $152,000 the agency said it spent defending itself against a barrage of election fraud lawsuits challenging President Joe Biden's Arizona win.
Secretary of State Katie Hobbs said the "damage inflicted upon our democracy by frivolous lawsuits and conspiracy theories can't be measured in dollars." But she called the order "good news for taxpayers" and said it sent an important message to "those willing to abuse the legal process for political purposes."
Arizona GOP attorney Jack Wilenchik, on the other hand, said directives like Hannah's only…