Sports News
Laurie Hernandez: "Can anyone do a standing back layout?" Simone Biles: *does it*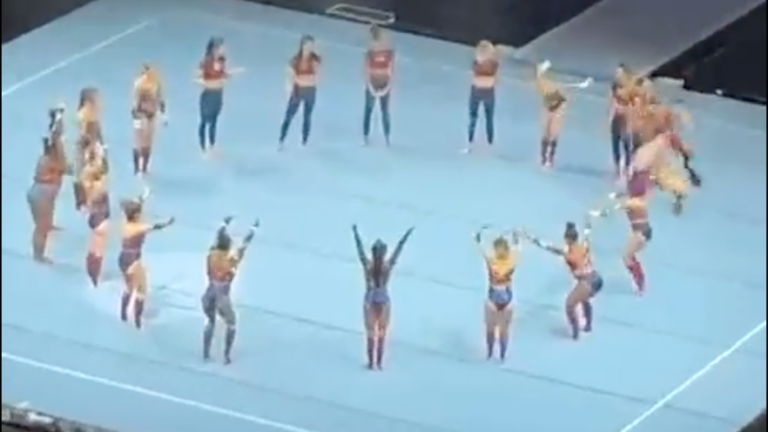 A standing back layout was not part of Simone Biles' routine during the Gold Over America tour. Dancer Trinity Bonilla did not expect to do a backflip. And the worm was certainly not planned for Laurie Hernandez.
But Sunday night – during the final show of the tour at TD Garden – the standing back layout, the backflip, and even the worm all made appearances on stage.
The 110 minute show was split into two acts and starred Simone Biles, the world's most decorated gymnast with 25 medals overall.
Joining Biles were 12 other famous female gymnasts: Laurie Hernandez, Jordan Chiles, Jade Carey, Grace McCallum, Mykayla Skinner, Morgan Hurd, Katelyn Ohashi, Chellsie Memmel, Shilese Jones, Mélanie Johanna De Jesus Dos Santos, Ellie Black, and Nia Dennis.
The first act went smoothly – at least to the audience, who appeared captivated by the flips and twists of some of the world's best gymnasts plus the show's choreographed dances. After the 20 intermission allowed the gymnasts and dancers to regroup and prepare for the final act of the tour, the show was ready to resume. But then, there were reportedly technical difficulties.
According to an…