A group of retired US generals, admirals and former Pentagon officials took part in the war-gaming exercise, organised by the Centre for Strategic and International Studies (CSIS) in Washington DC.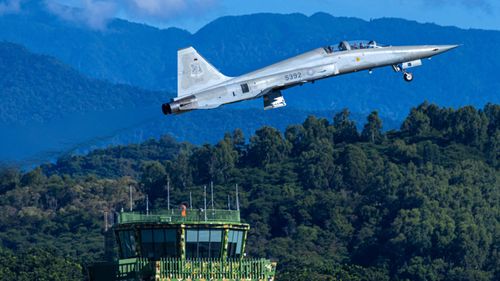 While the assembled experts came from a US national security background, they found the cost of a US-Taiwan victory, if there is one, would be massive, the Bloomberg news agency reports.
"The results are showing that under most – though not all – scenarios, Taiwan can repel an invasion," Mark Cancian, a senior adviser at the CSIS, said.
"However, the cost will be very high to the Taiwanese infrastructure and economy and to US forces in the Pacific."
The experts' war gaming ran through various scenarios during a potential Taiwan Strait conflict. But they were based around the US coming to Taiwan's defence after China invades the self-ruling island to force reunification with the mainland.
It also hypothesizes a far-from-guaranteed assumption that Japan allows expanded rights to use US bases in its territory, but without deploying Japanese forces in the direct defence of Taiwan.